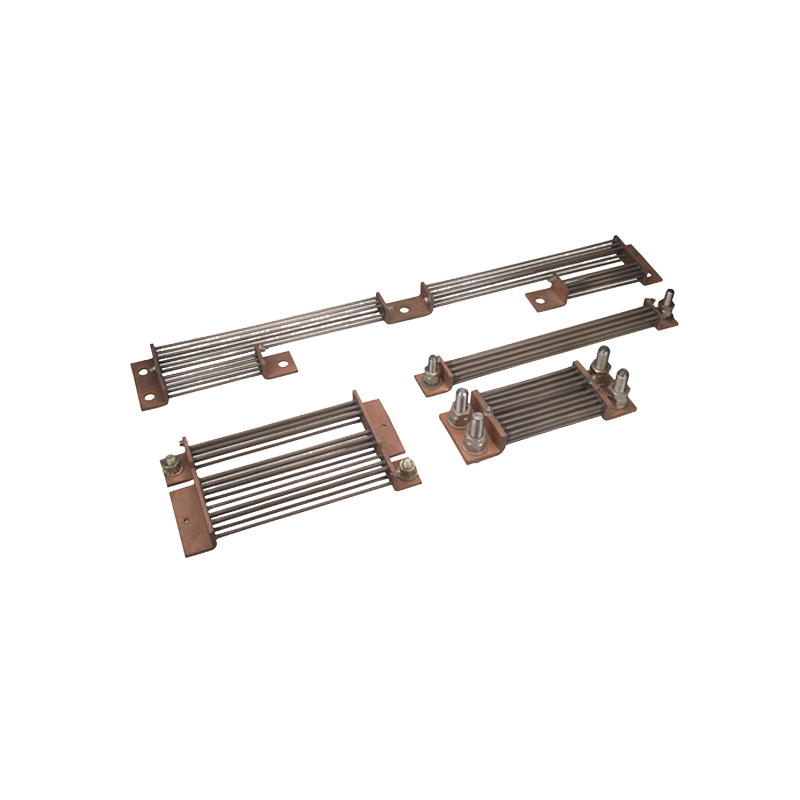 ---
Shunts
Shunts are used in the process of DC current measurements. The passage of current through the shunt generates a voltage drop on the shunt which is proportional to the magnitude of the current. The voltage drop can then be measured using e.g. a moving-coil measuring instrument, or be connected to a transducer.
Usage:
• in electrical welding technology
• in electrical power equipment
• in electrically powered transport means
Shunts for measuring instruments (BP)
their dimensions are adapted in a way for to be mechanically linked with the METRA BLANSKO measuring instrument, but they can also be used as standalone devices
Shunts for use in switchboards (BR)
their design fits the mounting options of a switchboard cabinet. They can be mounted more closer to the power circuits. The standalone measuring instrument the shunt belongs to may by installed further away from the circuit measured.
Special shunts (BZ)
designed in customized manner for a specific client.
We offer a broad range of shunts, tailor-made and in a lot of standardized dimensions and options. More detailed information may be obtained from our commercial department staff.