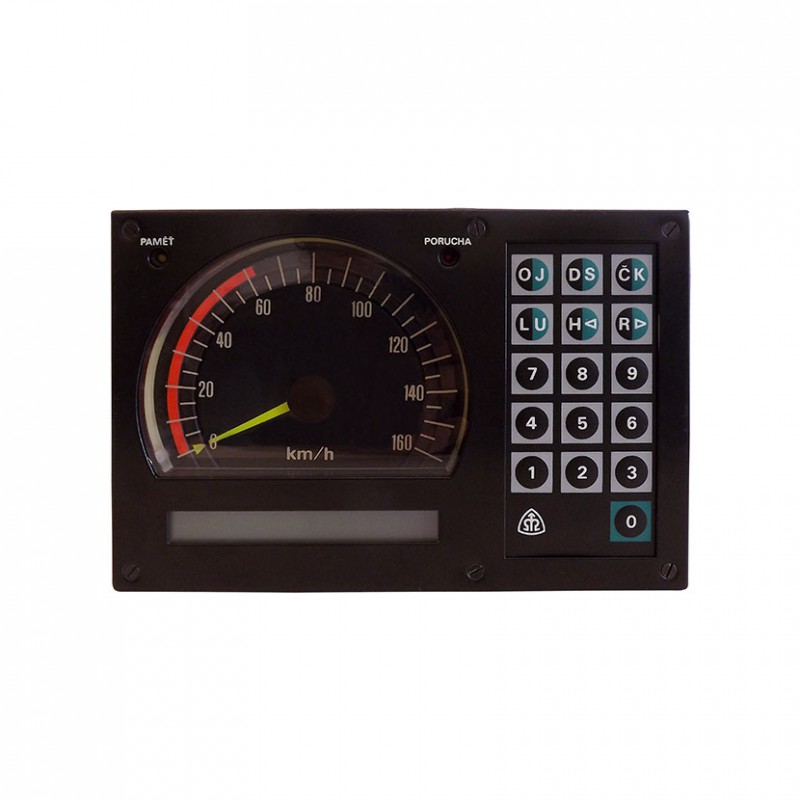 Tachograph - ELECTRONIC SPEED MEASURING PACKAGE OF THE LT SERIES
Tachograph - ELECTRONIC SPEED MEASURING PACKAGE OF THE LT SERIES
The locomotive tachograph is a device intended for the registration, processing and transfer of information about the operation mode of a rail vehicle. It measures and registers the distance covered, the speed of the rail vehicle, in particular those running in traction mains, and other information regarding the vehicle´s operation depending on the distance covered and time elapsed.
The package consists of the following main parts (modules):
- LTExx measuring and registration unit
- LTZxx communication and indication units and, if appropriate, the LTK1x keyboard
- LTVxx revolutions sensor
- LTSxx termination rack (terminal board)
- TMG 568 R3E pressure sensor
The speed measuring kit is supplied either in previously agreed arrangements, with a special type designation assigned by the manufacturer, or in form of self-contained modules mentioned above.