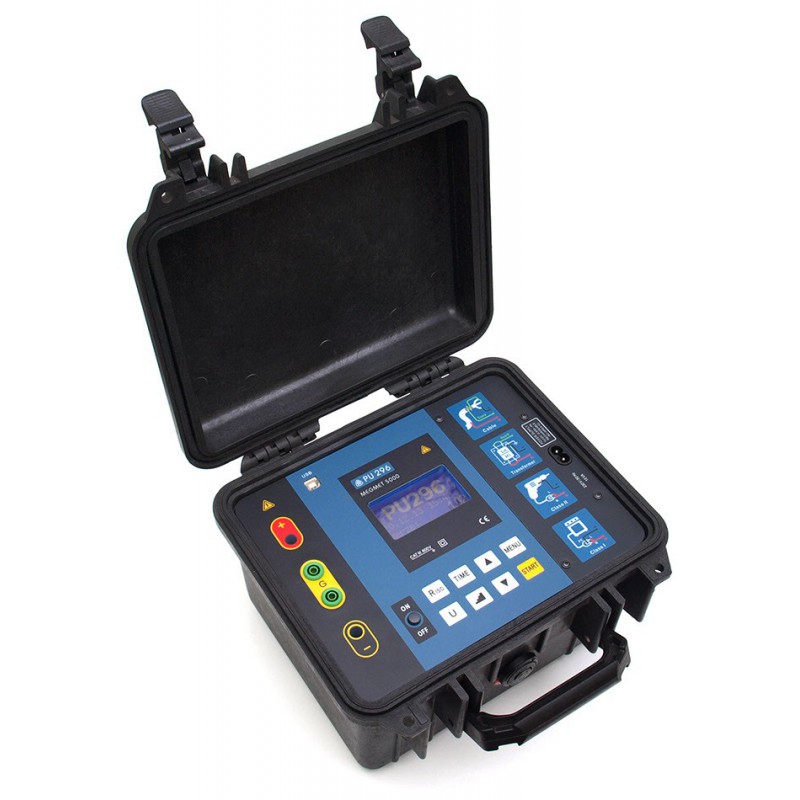 ---
The instrument PU 296 is intended for measurements of voltages, insulation resistances and determination of coefficients PI, DD and DAR at revisions of the high-current equipment. It complies with requirements of the standard ČSN EN 61557-2.
The instrument PU 296 is designed in a plastic suitcase PELI. The measured values can be read on the graphic display and saved into the instrument memory and transferred via USB port to a PC for further processing. One pair of special measuring cords is comprised into the delivery. All functions can be controlled from the membrane keyboard. The power supply is carried out by the Pb-accumulator which can be recharged by the built-in charger.
Safety requirements complie with the standard ČSN EN 61010-1 Equipment protection class II for the voltage 300 V against earth, CAT III/600 V, degree of soiling 2.
Technical parameters:
Measurement of voltage AC / DC: 30 to 1000 V
Rated voltage DC: 250, 500, 1000, 2500, 5000 V
Insulation resistance: 0,1 MΩ to 1 TΩ
Leakage current: 1 nA to 3 mA
Over voltage protection: to 1000 V
Operating temperature: +5°C to +40°C
Operating rel. humidity: max 80% at 23°C
Battery: Pb accumulator 12V / 2,6Ah
Dimensions: 270 x 250 x 180 mm