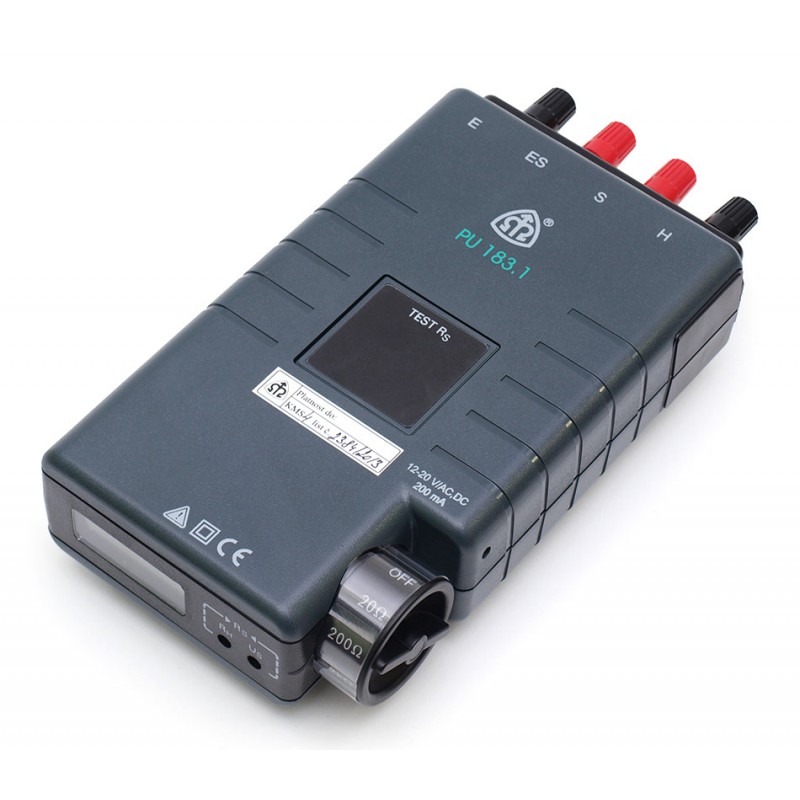 ---
The instrument is intended for measurement of earth resistance.
The measuring instrument PU 183 is intended for measurements of the earthing element and earthing system resistances, measurement of the soil resistance and ohmic resistances.
Independence on the network voltage
Suppression of network frequency's disturbing influence
Option to measure ohmic resistances
Protection of input and output clamps
Discharged battery indication
Option to recharge the accumulator in the instrument
User-friendly operation and minimum maintenance
The instrument complies with the safety requirement according to the CSN EN 61010-1 standard, and the EMC requirements according to CSN EN 50082-2, CSN EN 61557.
Technical Parameters:
Measuring range: 20 Ω, 200 Ω, 2 kΩ
Idle output voltage UL: max. 30 Vef
Measuring short-circuit current IK: 10 mAef, min. 1 mAef, min. 100 μAef
Measuring frequency: 128 Hz
Measurement accuracy: ± (2% z MH +5D), MH – measured value, D - digit
Dimensions: 120 x 232 x 57 mm
Weight: approx. 500 g without batteries